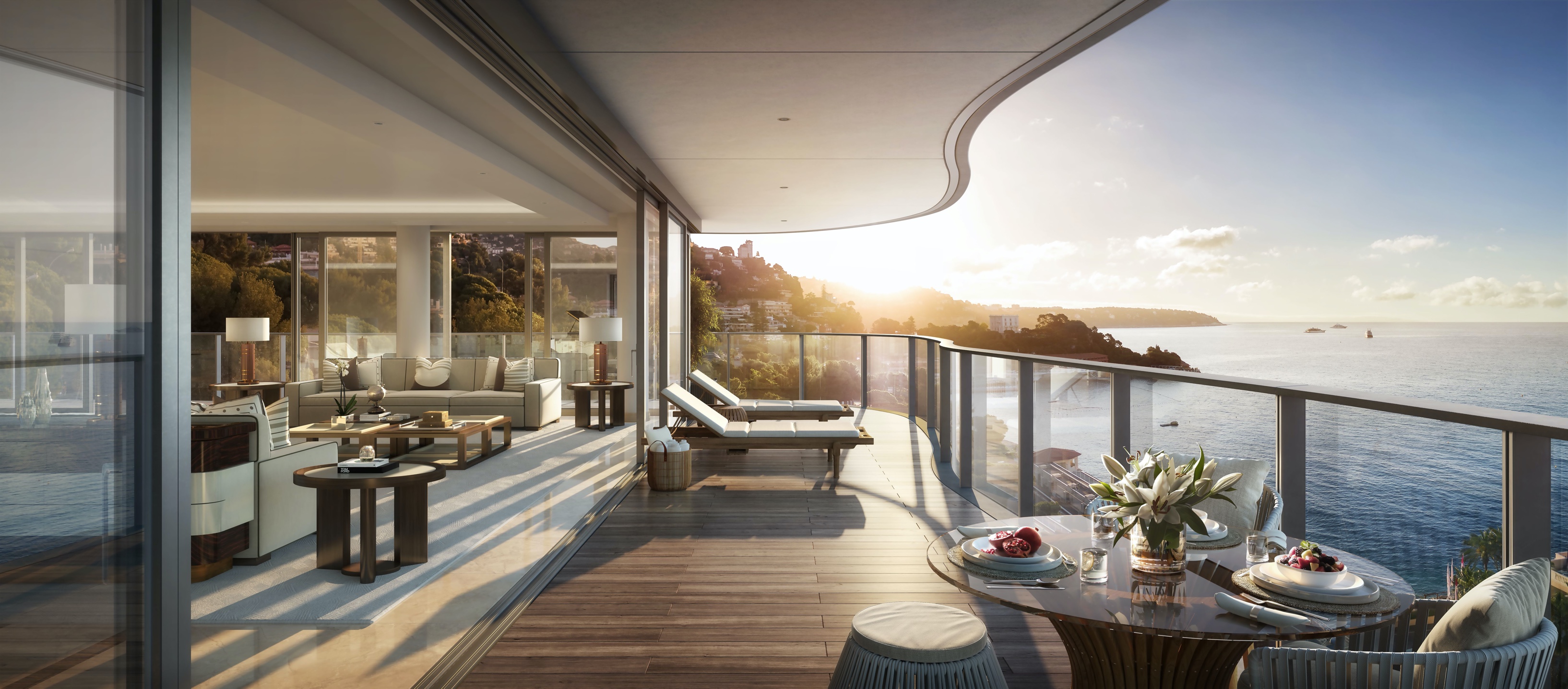 Testimonio
II
A project for the future
After delivering Tour Odéon, Groupe Marzocco is launching a new large-scale project: Testimonio II. On the last remaining large-scale building plot in the Principality, stretching gently down from Boulevard d'Italie to Avenue Princesse-Grace, Testimonio II construction began in the second quarter of 2017 with project delivery schedule due in 2024.
Testimonio II is perfectly situated, close to a host of leisure and business attractions and only a few steps from the Monte-Carlo Bay Hotel & Resort. Testimonio II comprises 378 housing units in two residential towers, a 50-place nursery, and a new site for the 700-student Monaco's International School. Additional luxurious living is provided by the 56 grand Bay House apartments, as well as five magnificent villas each with their own private roof gardens and pools.
After Groupe Marzocco won the competition for the project organized by the Principality in 2013, it teamed up with Vinci Immobilier and Vinci Construction to work on the construction alongside SATRI, as well as with interior designer Alexandre Giraldi and Arquitectonica. This team, some of whom worked together on the Tour Odéon project, is joined by interior designer Laura Sessa, whose "soft chic" chimes perfectly with the timeless feeling so dear to Groupe Marzocco.
For Testimonio II, the Groupe Marzocco brings together all its skills: upstream design, project management, construction and marketing. All with one desire: once again, perform even better while respecting our human values and high quality standards. A wonderful challenge, which is perfectly integrated into the Monaco cityscape.
« With a school, nursery, 378 state-owned apartments, and 61 private residences,
Testimonio II brings a new spirit to urban living. »
For further information please contact us at +377 99 99 40 99 or [javascript protected email address] and visit www.bayhouse.mc.